Naples Plumbing Studio is the most fun you'll have when shopping for your kitchen and bath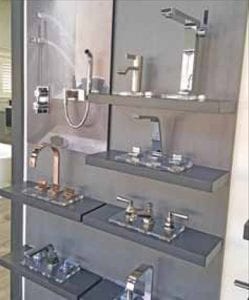 Finding the perfect bathtub, sink and faucet has never been this enjoyable. Naples Plumbing Studio provides the ultimate customer service experience, combining the latest and most exquisite products available on the market today with decades of expertise. From Kohler and Moen to Toto, MTI Baths, Rohl and Dornbarcht, this showroom caters to the most discriminating pallet and provides the customer with the best in the industry.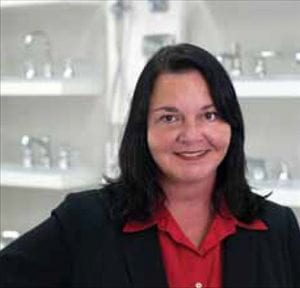 Owner Lisa Roosevelt and her daughter Merrisa ??NEED LAST NAME?? work with both the retail consumer and the luxury home trades including builders, developers and interior designers with the shared goal to create long-lasting relationships based on trust and confidence.
"I know that the options can be somewhat overwhelming," says Lisa Roosevelt. "So my first order of business when a customer walks in my door is to ask questions so I can educate and guide them through the specification process."
Whether they're remodeling, building a new home or simply changing out a showerhead, customers should get personal when choosing plumbing fixtures. So when faced with the choice of surfing the Internet alone or being guided through it all by a friendly and knowledgeable pro, the choice is clear.
Everyone on staff at Naples Plumbing Studio has a passion for plumbing, and it's palpable when you first enter this beautiful showroom. They are so excited about this new space and their curated product lines that the enthusiasm is infectious. The customer is never rushed, rather they are made to feel right at home, even being offered cappuccino and encouraged to meander through the 2,000-square-foot space at their leisure. That is, of course, until they need help. Then they receive a patient and informative tour of the carefully selected manufacturers' lines that were chosen to reflect not only the best design, but the best performance as well.
Naples Plumbing Studio provides for installation to everyone involved in the construction project. So if a consumer wishes to buy directly, the studio will coordinate all the details. Even though they do not provide installation services, their strong trade partnerships and relationships means they can refer you to the best plumbers in SW Florida. They have working displays, including a working shower that features several types of rain heads, showerheads, hand showers and body sprays. In addition, a working kitchen sink features the newest technology available in kitchen faucets and accessories.
There are stunning bathroom vanities on display from a variety of manufacturers that can be customized to suit specific needs. As a Toto dealer, they even stock a variety of Toto toilet repair parts as well as showerheads, hand showers, and hoses. They can also order most repair parts for faucets and fixtures from most any manufacturer.
But seemingly, the pride and joy of Naples Plumbing Studio, the jewel in the crown, is the freestanding tub. Lisa Roosevelt actually takes great joy in showing off the "MTI Juliet" soaking tub in the showroom's front-and-center display window. The 72-by-36-inch tub is both edgy and graceful with its organic design and fluid lines which flow asymmetrically in counterpoint. If any tub can be sexy, this is it (but if this one's not for you, there are numerous other soaking tubs on display for inspection and consideration).
There is something for every budget here, too, even those who want to break the bank and go overboard.
This mother-and-daughter team really brings a whole new shopping experience to the world of plumbing. Both are active in the Interior Design Society and the Decorative Plumbing & Hardware Association.
Perhaps the Roosevelts' motto says it all: "Discover the only plumbing studio in town where old-time customer service meets cutting-edge expertise."